and I am a writer and a speaker.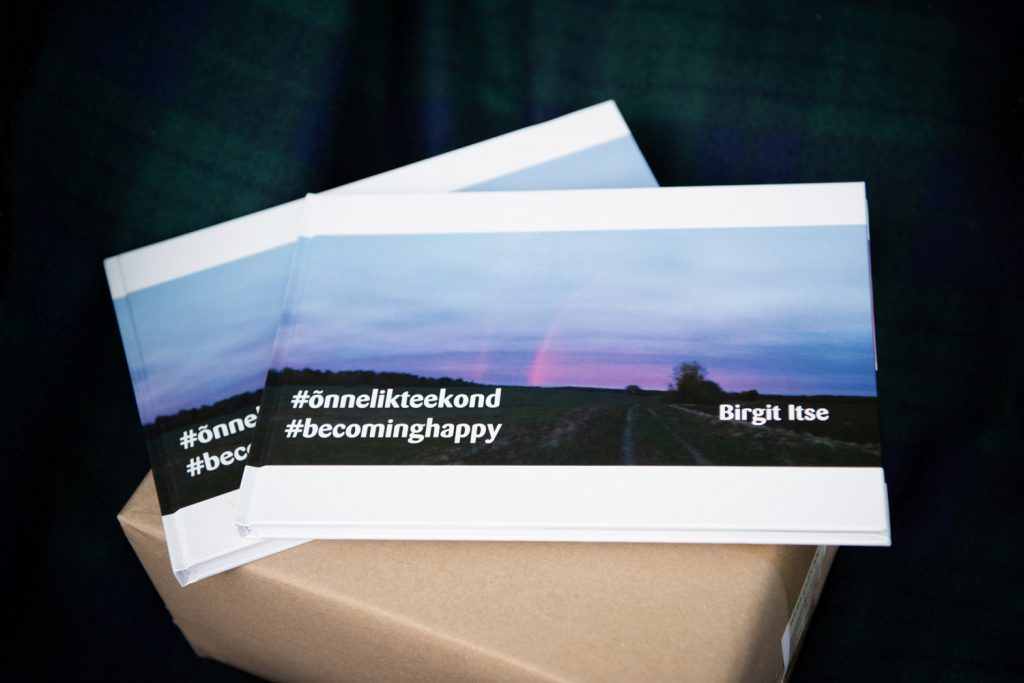 #õnnelikteekond #becominghappy
The first book of the series #õnnelikteekond #becominghappy was published on 28 May 2020, while the whole world was living in the COVID-19 lockdown. Almost everything had been put on hold, but 700 first edition copies, printed and published in Estonia, were delivered to me in Scotland, where I now live and where much of the writing was done.
The book is bilingual, and actually written in two languages, Estonian and English.
#writerslife
There's a unique way of saying universal things. I do that.
Writing has made me the person I am today. I don't look for inspiration. Inspiration is looking for me. I meet ideas everywhere. I love organizing. I love creativity.
I live in my organized creativity.
#beinspired
I take photos but I'm not a photographer. I love details, moments, contrasts, and colours. You can purchase my photos here
All the photos of me on this website are by talented, award-winning Iska Birnie Photography.
#images
The power of words. Images and desires created by words. 
Be kind. Share your truth respectfully. Often, it's the matter of making a better place for everybody. 
Words create actions. Writing is taking action. 
#powerofwords