Creativity is a system where the flow is born with the help of restrictions.
I love creating and sharing stories. It's just not about a good story that sells but a story told in a good way. 
I love creative writing. Everybody who can write their name, can write in a creative way. Everybody can write a poem. Because we are all creative. 
I started my public speaking career when I was 16 but my family says, I've always loved being on stage, in front of an audience. For now, I've mastered the skills of speaking in front of a live audience but also in front of the camera and microphone. 
When I do an online workshop, it's not going to be a 'talking head' or 'gazillion slides'. You are going to be involved. 
My workshops are like my writings, unique and universal. 
Use the opportunity to get a tailored workshop: send me a letter, where you describe shortly the result you'd like to achieve, and let's work it out! 
Your ideal customers aren't reading your posts?




Nobody reads them anyway!




You don't think you are not creative enough.




Something's missing and you know it!!




BUT…. Don't give up.
Not just yet.



With the help of this workbook




You'll unleash the writing genius in you


Write stories and write them well!

Your audience will read your stories AND want more!!
Get that liberating feeling from people who are in love with what you are doing. 




Writing is fun, and your business inspires you more than ever… and your bank account. 
Take your business to a whole new level!

Fill the workbook
Read the books!
Use the note taking formula!
Form great writing habits

Bring Creativity and Writing together now!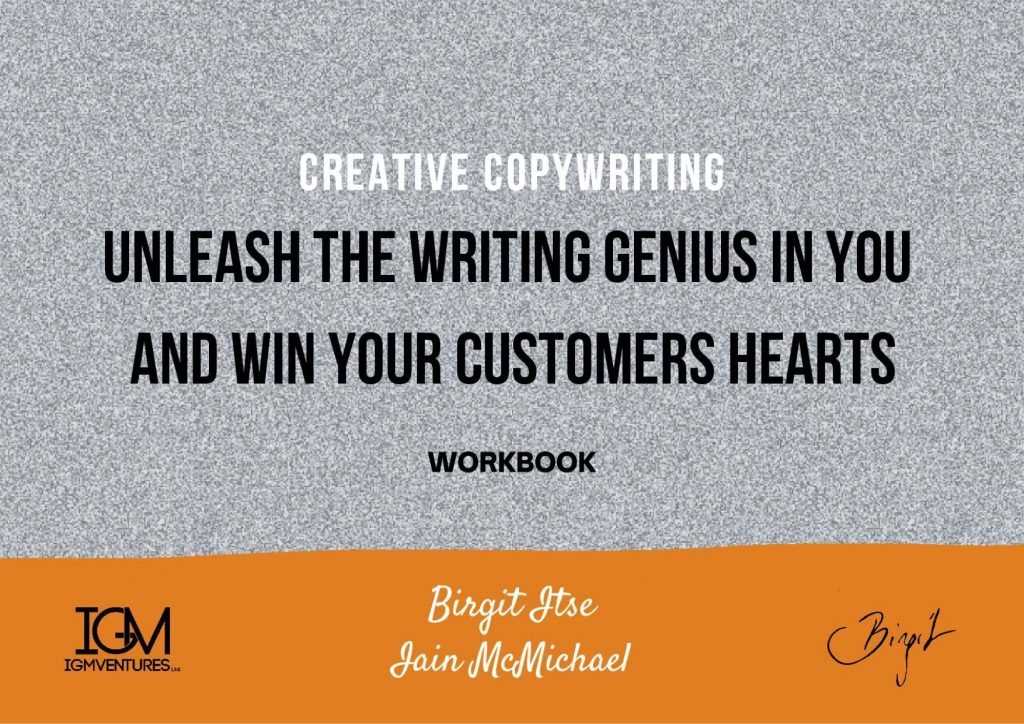 We respect your privacy
100% secure payments (stripe)
Unleash the writing genius in 2021 for just £12.02. Instant download